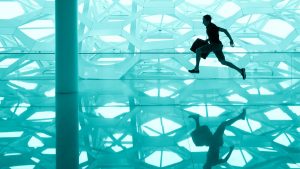 Karen Silins for Udacity
05/20/16
Hiring hasn't changed as much as we would like think in the last decade. Yes, we now have Applicant Tracking Systems (ATS) and LinkedIn, but the thought process behind HOW we hire needs some reassessment.  The recipe was simple for such a long period of time; graduate from high school and go to college, university, technical school, or get a job and work your way up.  Human Resources and Hiring Managers would evaluate you on aspects of traditional education, work experience and perceived skill-set.
However, traditional education has become cost prohibitive, companies often cut training and development budgets or eliminate that option altogether, and people change jobs frequently sometimes leading to a jack-of-all trades and master of none skill-set.  Even with online degree options, four-month certificate programs and a great deal of free online training available, quality remains an issue and organizations are hesitant to hire without "proof" of ability.
Udacity is filling the void and ensuring verification of student proficiency in the most in-demand tech skills, which means companies must rethink how they hire.  From curriculum's designed by industry leaders such as Facebook and Google to rigorously reviewed projects, students are vetted for mastery of the skills they will need to excel in tech roles.  The new frontier of education is satisfying a demand for affordability, shorter timelines, and meaningful instruction.   Hiring professionals must reconsider the need for individuals with specific four-year degrees who often lack internships or real-experience, and recognize that candidates are different today.
The non-traditional candidate is now the traditional candidate.  Career changes are the norm, and the days of pursuing a given career path and staying there for 45 years has gone the way of the Dodo.  Most candidates will have more than one career (three to nine typically), various training, and may or may not have a degree (70% of the population lacks a four-year degree according to Census Bureau).  The last point, the degree, should not keep someone from getting a job in the majority of career choices, if they can prove they have the requisite experience.
So, what is a hiring professional to do?  Start assessing real ability through demonstration of skills and demanding portfolios of work (proof of ability) when warranted.  Look at the whole picture, the total career, not just their last job or if they have a four-year degree.  Spend time with interviewees, fully research them ahead of the interview, and ask questions that demand evidence of experience, not just the questions the ATS gives you.  Look for the number one thing you want – a problem solver.  Each employee solves a problem, whether it is better customer service, technical prowess, selling a product, educating others, or improving processes.  Do your due diligence, consider out-of-box candidates, like those from Udacity who are non-traditional, go after problem solvers, and ask great questions, then watch your talent pool flourish.
Karen Silins is a multi-certified resume writer, career, business and personal branding coach working with individuals and small businesses.  After graduating with degrees in education and vocal performance, she made her own career transition into the Human Resources realm.  Karen left Human Resources to become an entrepreneur and help jobseekers and fellow entrepreneurs achieve their goals.  She keeps current regarding trends in the resume writing, coaching, HR, small business and marketing industries by working daily with individual clients on resume development and career coaching, consulting for small businesses in business plan development, marketing, blogging, hiring and overall HR processes, and providing 50-70+ seminars and workshops annually to a variety of organizations in the greater Kansas City area.  She can be reached via her website at www.careerandresume.com.