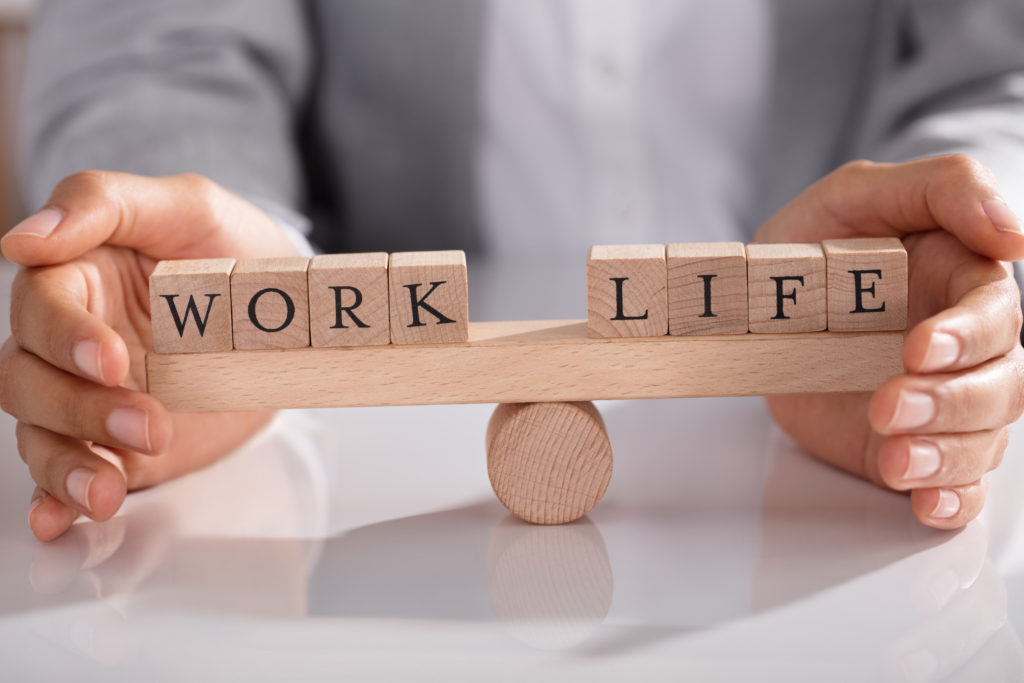 Thank you to Casandra Andrews and HerMoney.com for my latest interview with their publication. Here is the article in its entirety:
Here's how some companies are helping staff members strike a healthy balance between home life and their jobs.
There's nothing like living through nearly two years of a global health pandemic — with much of it spent working from home — to make people reassess what they want and don't want in a job. And with calls to come back to the office full-time likely hitting a sour note with hundreds of thousands, (if not millions!) of people, it's little wonder there are upwards of 10 million open jobs in the U.S. at the close of 2021.
With the line between home and office blurred (or, let's be honest, completely obliterated) by COVID and a comfy couch, you may have forgotten what an ideal work-life balance even feels like. Here's a reminder: A new survey from Glassdoor ranked 20 companies that rated highest for helping to alleviate employee burnout by creating policies that ultimately provided their staff with a better work-life balance.https://a27176c8c1a3458049dd2ad7663d561d.safeframe.googlesyndication.com/safeframe/1-0-38/html/container.html
YES, IT CAN BE DONE — HERE'S HOW
"This research is a reminder that work-life balance is attainable at companies, but there does need to be an intentionality among companies and employees to maintain it," says Lauren Thomas, an economist with Glassdoor. "For instance, several of the highest rated companies for work-life balance have set policies to accomplish this."
Those policies, Thomas says, range from offering company-wide days off or unlimited paid time off so employees can unplug and recharge when needed. Some employers have introduced more flexible work schedules to more fully empower employees to balance work and personal responsibilities.
One thing is certain, notes Thomas: Truly improving work-life balance often starts at the top. That means senior executives leading by example and setting firm boundaries between their home and work lives and encouraging their teams to speak up when they need help.
Workers in the U.S. are quitting at record highs, says Thomas, reflecting a high demand for labor and elevated confidence for those seeking new opportunities. Glassdoor research shows that mentions of burnout and mental health both more than doubled during the COVID-19 pandemic on its site, signaling that more people are aware of blurring work-life boundaries that could be driving some of the "Great Resignation."
THE VALUE OF WORK-LIFE BALANCE
Karen Silins, president and owner of A+ Career & Resume in Kansas City, says she often has clients who leave their jobs in search of work that doesn't necessarily pay more but requires fewer hours and brain power dedicated to the cause.
"Flexible scheduling is a big one," she says, "along with work from home and good benefits. A lot of people may have a decent job but one of the biggest reasons people leave their current job is because they have a terrible boss and they want a better one. Or they wind up with too many hours (at work) and not enough time with family or friends."
Not everyone wants to be a workaholic, she says, or feels the need to put in more than 50 hours a week. Because of so many resignations in recent months, fewer people are often left to do the work of more people at many businesses. That also can lead to burnout.
The answer? Hiring enough people to do the work, giving real raises and not expecting everyone to be as dedicated as the CEO and leadership team. "It's not a rocket science issue," Silins says. "If you have enough people doing the work and you don't allow bad bosses to run amok" burnout won't be as much of an issue.
Businesses that allow for an ideal work-life balance create welcoming environments with open-door policies and managers who truly listen. "Feeling heard can be everything," Silins says. "If an employee feels heard, they feel valued."