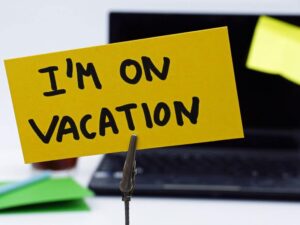 It can be a big struggle for people to take vacation or even just a few days off. Workers often feel that work and work emails will pile up so much that it will create undue stress. I highly advise my clients to unplug, get away, and stop thinking about work, as it will be there when you get back.
Know that being refreshed from a vacation, will mean more productivity, and the ability to get through those emails and any extra work needing your attention. Everyone has extra work when they get back from a vacation, so you are no different. It's all about perspective. No vacations or days off, and burnout will soon follow.
Tip for taking vacations – give yourself two, full days off at home after coming back from a vacation away from home – you will be thankful for the decompress!