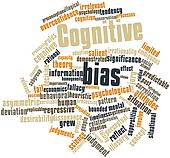 About two to three times a year someone writes a "Nasty-Gram" article about how all Career Coaches and Resume Writers are charlatans, and naturally professionals in this industry get very upset.  This is what happened in the most recent case with Matt Charney's article on Recruiting Daily.  Mind you Matt is "friends" with many of us, including me on some social media outlets, so this was a bit of surprise coming from him.  This is a man who describes himself on Twitter as "snarky and gangsta" and purposely works to get under people's skin.  Mr. Charney can also be outrageously funny and has a passion for jobseekers being treated well, something I truly appreciate.  The thing about this particular article that really angered our community was his purposeful targeting of colleagues for which Mr. Charney, a very smart guy, didn't really do his research, but definitely made his suppositions from the limited research as if it were fact.  We need to shake these things off as an industry and continue to do our job well as professionals. Matt is actually, from what colleagues say (I made a couple of calls), a pretty good guy, but I will, as a response from an industry professional that has been in business as a Resume Writer, Career Coach, and Business Coach for 16 years, make a point in this article about the ignorance of blanket categorizations.
Just as in Mr. Charney's industry, there are people who become a Career Coach or Resume Writer for the wrong reasons, including the hobbyist, the "might get rich" people , the "don't know anything about the industry" people, the lazy "simple template" people, and the "I think I'm qualified because I offered some career advice or wrote my own resume" people.  When I mentor new resume writers and career coaches I tell them plain and simple – you impact a person's ability to earn a living, get a job, put food on the table, pay their mortgage, and sometimes self-worth, you had better know your craft, and constantly be educated in it!!!
I also work with recruiters frequently and many of them are good friends and individuals who are incredibly knowledgeable, and I regularly recommend these recruiters to my clients.  Just because there are a few people in recruitment who don't understand recruitment, HR, applicant tracking systems, the hiring process in general, and only want the potential client commission (the jobseeker be damned), doesn't mean that is how everyone in the industry operates.
Here's just a small list of job titles that regularly get complained about in an uninformed manner as if everyone in that profession is problematic:
Recruiters and Headhunters (internal/corporate, contingency and retained)
Web Designers
Human Resources Personnel
Police Officers
Accountants
Doctors
Home Improvement / Construction Personnel
Attorneys
Salespeople
…and any government employee, just to name a few…
So, let's take a detour about the harm of judging without proper information.  I learned early in my life of the preconceived notions others can have about a profession – my father was a Kansas City, Missouri Police Officer.  No other profession gets the kind of ill treatment and almost gleeful bad press as police officers.  Despite their hard work, he and his colleagues were, and still are, called racists, cruel, stupid, Neo Nazi's, pigs, and many inappropriate words I can't put in this article. From being cursed at, yelled at and sometimes nearly killed for giving someone a speeding ticket, to being shot at for trying to stop a crime in process, both the dangers and inane comments are endless.  Yes, some police officers have been awful people, but most civilians know that this is a very small portion of the profession as a whole and don't spend their time putting ill-informed comments on the Internet saying all policeman are bad.
My father was a true hero in every sense of the word and taught me never to make blanket assertions about a person, their job and industry in general, race, religion or politics, but to look at the whole individual and their true intent.  Here's a small encapsulation of his career:  Medal of Valor, Police Officer of the Year, Police Officer of the Month, featured on television (multiple interviews), the Kansas City Star, and The Call, numerous commendations, promotion to Detective, promotion to Sergeant, promotion to the head of the Auto Theft Unit, progression to Central Patrol Desk Sergeant in one of the toughest inner city precincts, and Sergeant on the street and Watch Commander (a huge honor), and where he loved to be – helping people directly.  He also passed the torch in both the lives he touched and police officers he mentored.
I know personally he experienced bias and assumptions merely because of the badge he wore, but didn't allow the ill-informed to keep him from protecting the public. He shook the comments and biases off so he could do his job well.  I am proud to say I am his daughter, I look like him, have his Type A personality, have no fear of speaking in public, am entrepreneurial (he always wanted to own a business), and I don't judge everyone in stereotypes due to what might have been a bad experience or just ignorance.  Just as my father, we as a profession should not allow an occasional uninformed article to affect our work.
Every single profession, inclusive of entrepreneurs, has the malignant personality, the lazy, the exploiter, the hobbyist, the racist or bigot, the micromanager who trusts no one, and the inept.  To categorize an entire industry negatively makes the person complaining look bad, NOT the industry, as most people reading Mr. Charney's article will take it for what it is, blathering for attention – sorry Matt, but you are way off base this time (but I still love most of your posts and articles and will continue to share them online – as I am not judging you on just one article).  Some people like to complain about others to make themselves feel better as a person, and some to make people mad.  Shake it off, it's not worth the anger, worry or emotion.  To quote the Taylor Swift song that I used for the article title, "and the haters gonna hate, hate, hate," SHAKE IT OFF!
Karen Silins is a multi-certified resume writer, career, business and personal branding coach working with individuals and small businesses.  After graduating with degrees in education and vocal performance, she made her own career transition into the Human Resources realm.  Karen left Human Resources to become an entrepreneur and help jobseekers and fellow entrepreneurs achieve their goals.  She keeps her pulse on the resume writing, coaching, HR, small business and marketing industries by consulting for small businesses in business plan development, marketing, hiring and overall HR processes, working daily with individual clients on resume development and career coaching, and providing 50-70+ seminars and workshops annually to a variety of organizations in the greater Kansas City area.  She be reached via her website at www.careerandresume.com.