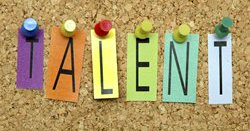 Recently MarTechExec contacted me about a Talent Management article they were preparing concerning development of leaders in an organization.  Below you will find my answer for the article and a link to it as well with other experts chiming in on their thoughts.
"The very first thing I tell client companies and executive coaching clientele is that the best 'doers' in a given job aren't necessarily the best managers and leaders for their organization. Many an employee has been promoted to their level of incompetence, creating more problems for organizations and employees, than benefits. Additionally, most managers are promoted, but don't receive any real training until reaching an executive level on how to do their job effectively.
Therefore, training in management and leadership skills are vital. Early and ongoing instruction should encompass a combination of traditional operational management areas, including the basics of business writing, employment law, reading and understanding company financials, process analysis (metrics/benchmarks/KPI's), and client relationship management.
Likewise, to grow a leader, assignment of a seasoned mentor should be combined with education in communication and active listening, how to motivate (up and down the chain of the command), dealing with diverse personality types, and the importance of integrity in all business and professional-related interactions. Mastery of these relationship-based skills along with operational excellence is what elevates a manager to a truly great leader. Subpar training and mentorship anywhere during a manager's career development, in the end, will result in a sub-par executive."
Link to experts article:  https://martechexec.com/article/talent-management-experts.html#KarenSilins