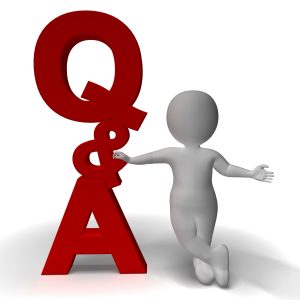 This is a common question my clients are regularly asked in an interview.  There is worth to the question, despite what you read online, and I do understand the logic behind it.  So, here is how you handle it:
First, tell them you don't know the other candidates' qualifications, nor do you have their resume, so all you can speak to is your own qualifications for the position.  Not only is this true, but you avoid saying anything negative about the other candidates – this is one of the reasons an interviewer asks the question.  Be careful to address this at the beginning of your answer, as you don't want the interviewer to feel as if you ignored a portion of the question.
Second, before you ever walk into that interview, fashion an answer.  Being perceived as caught off guard by an inquiry that is commonly used will certainly be a negative.  This is essentially another way of asking "what makes you qualified for the position."  It doesn't matter which of these questions you get, the answer will be primarily the same except for what I provided in the "first" part of the answer.
Speak concisely about how your skills, education and experience, with a couple of pertinent examples, relate to the job the interviewer is hiring for specifically.  Keep the answer to less than 90 seconds, so you have enough time to share some details, and connect them to the job, but not so much you bore the interviewer(s).
Use your biggest and best skills and experience, and only relevant education (if used at all) in the answer.  This is not the time to talk about your phone prowess as an IT Director, or how you helped your frat organize a "party" for an entry level bank teller job (or any job for that matter).
What is the organization truly looking for in this position regarding experience and skillset?  What will your typical tasks be day-in, day-out?  What unique capabilities, education, certifications, or experience are they desiring that you already possess?  Depending on the level of, and detail provided about the position, you can offer quite a customized answer to the interviewer(s).
Keep a cheat sheet on hand of this answer in your notebook or portfolio for the interview.  Now you will be prepared, and have a great answer that truly offers value, while setting yourself apart from the competition in a professional and likeable way.
Karen Silins is a multi-certified, award winning resume writer, career, business and personal branding coach working with individuals and small businesses. After graduating with degrees in education and vocal performance, she made her own career transition into the Human Resources realm. Karen left Human Resources to become an entrepreneur and help jobseekers and fellow entrepreneurs achieve their goals. She keeps current regarding trends in the resume writing, coaching, HR, small business and marketing industries by working daily with individual clients on resume development and career coaching, consulting for small businesses in business plan development, marketing, blogging, hiring and overall HR processes, and providing 30-70+ seminars and workshops annually to a variety of organizations in the greater Kansas City area. She can be reached via her website at www.careerandresume.com.