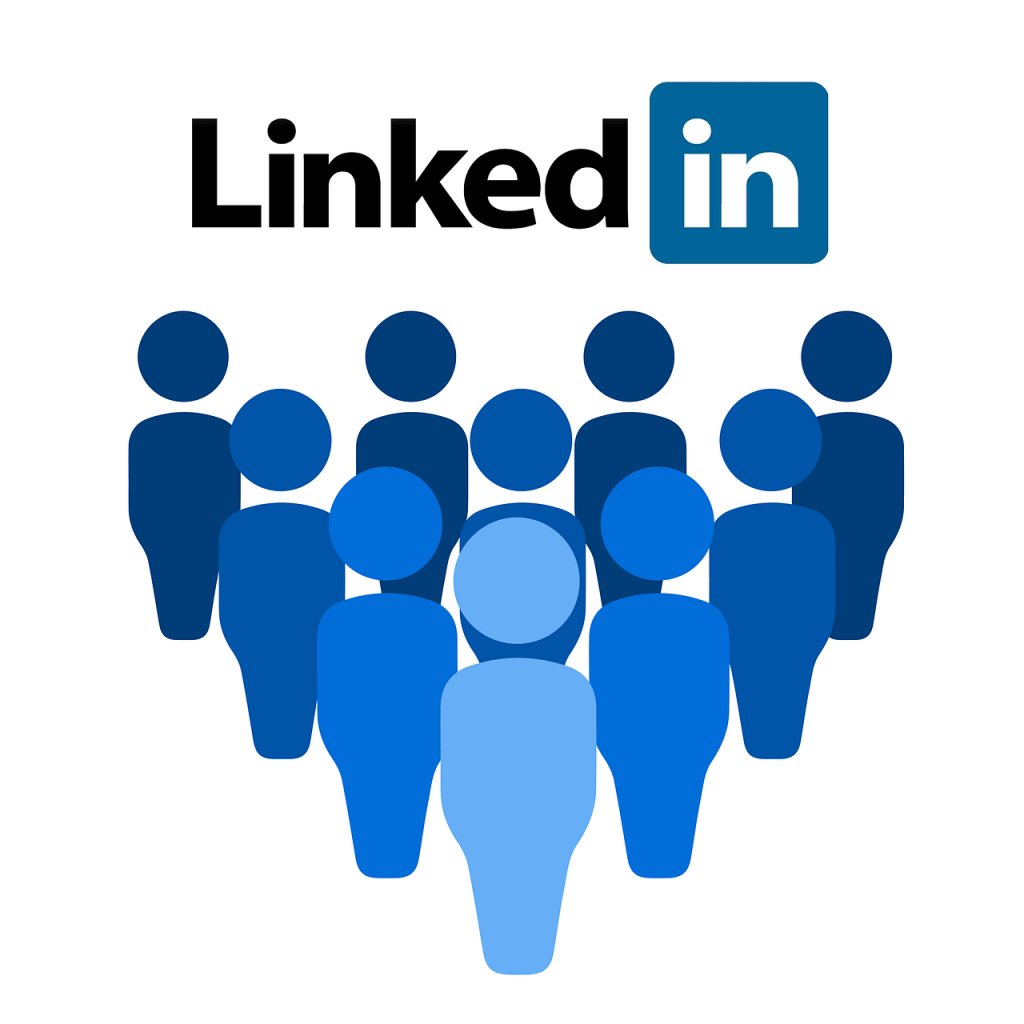 My clients regularly ask the following question: Is LinkedIn actually necessary? Yes, it is, and let me share why with a few statistics.
–Percentage of Recruiters that use LinkedIn to vet candidates: 94%
Sourced from "22 Interesting LinkedIn Job Statistics (2019) by the Numbers" DMR Business Statistics and Craig Smith from Expanded Ramblings.com
–LinkedIn is popular with employers, given that its primary focus is professional networking.  Jobcast found that well over 93 percent of companies use LinkedIn to connect with and hire new talent, but less than half of all job seekers, just 36 percent, actually have a LinkedIn account.  Furthermore, just 14 percent of users reportedly check their account on a regular basis.
–73% of Millennials found their job through social media (with primary sources being LinkedIn and Twitter).
Sourced from "11 Social Media Recruiting Statistics to Make You Rethink Your Current Strategies" Study by Aberdeen Group and Jobcast and posted on CareerProfiles.com
Just these stats alone should have people clamoring for a free LinkedIn membership.  It should also underscore the value of creating a good profile and visiting LinkedIn at least weekly for profile updating and most importantly – networking!  So, what do you need to do for LinkedIn to be effective?
Have a great picture. No selfies, dark pictures, photos you cut other people out of, old photos, etc.  Also, SMILE, there are a lot of grouchy-looking people on LinkedIn.  Smiling creates a connection, and the "I'm mad at the world" or "don't care" look, chases people away.  Have someone you know take several photos of you in front of a nice bookcase, interesting brick or tile work, or beautiful artwork.
Make sure you fill out the Intro Section (where your photo resides), and that includes using the "job title" area to showcase some keywords and key phrases (you have 100 characters to use). 
Example One: Senior Project Manager, PMP, Lean Six Sigma, Agile, Risk Management, Scrum, Jira, Mavenlink.
Example Two: Administrative Coordinator, Reporting, Process Improvement, Training, Workflow, Change Management.
Fill out the remainder of your profile completely, including the Summary, Employment (similar to your resume), Education, Skills (using industry and position-related keywords and key phrases), Volunteer Experience (you participate in), Certifications, and Accomplishments which consists of:  Honors and Awards, Organizations, Courses, Publications, Languages (besides English), Projects, and Patents.
Join applicable groups, particularly local groups where you can network, see additional local jobs advertised, and ask questions. 
Be a participant, not an observer.  Share great news from your company, invite people to an event, share an article, publicly congratulate a colleague on a promotion or accomplishment, share an inspirational quote, and congratulate connections on Work Anniversaries and New Jobs, etc.
Get and give Recommendations, not just Endorsements.
Build those connections.  While you don't want to spam people with lots of invites, you don't need to know everyone directly that you connect with on LinkedIn.  That's the whole idea of this platform – six degrees of separation to make connections.  Invite or accept invites for quality of contact, completeness of profile, and use it to find those you have lost touch with over time.  Don't be fooled by those who tell you that in order to have success with LinkedIn you must have 500+ connections.  That is overwhelming to most people.  Start with 30, that unlocks a certain amount of detail for your use, for free.  Build to 50, then 100, and the next thing you know, you will have a robust group of connections and access to copious free information via this dynamic tool.  
Check your LinkedIn several times a week and be active on a consistent basis.  In essence, if you want your LinkedIn to work for you, you have to work your LinkedIn.  This doesn't mean spending hours of time on it.  Just 10 minutes, three times a week will be sufficient.  You can build a great group of connections and stay up to date with your profile, while proactively managing your career, business or job search.  To your success!
Karen Silins is a multi-certified, award winning resume writer, career, business and personal branding coach working with individuals and small businesses. After graduating with degrees in education and vocal performance, she made her own career transition into the Human Resources realm. Karen left Human Resources to become an entrepreneur and help jobseekers, executives and fellow entrepreneurs achieve their goals. She keeps current regarding trends in the resume writing, coaching, HR, small business and marketing industries by working daily with individual clients on resume development and career coaching, executive/career management coaching, consulting for small businesses in business plan development, marketing, blogging, hiring and overall HR processes, and providing numerous seminars and workshops annually to a variety of organizations in the greater Kansas City area. She can be reached via her website at www.careerandresume.com.