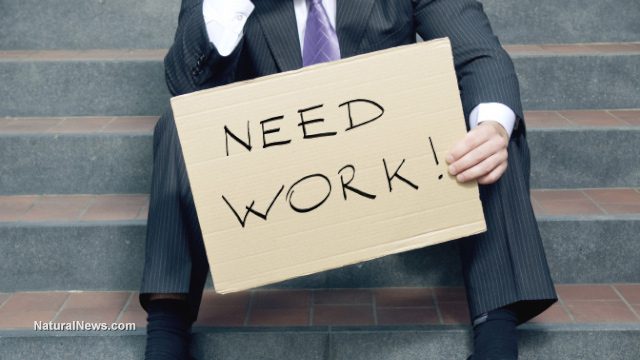 Assumptions that individuals make during a job search, particularly when it comes to rejections, are rarely true. We second guess ourselves because of perceived failure. Below, I offer a more accurate assessment of what is often occurring, and a few tips to overcome it when the issue is one you can rectify.
1) The organization interviews candidates but doesn't hire anyone because they are too cheap to pay the going rate. Magically, days later, they re-advertise the same job with a new title at a lesser pay rate.
2) They already knew who they wanted. Job ad and interviews were for show and to meet Federal hiring requirements.
3) They are looking for a unicorn. Remember, unicorns (also called Purple Squirrels) don't exist, and they couldn't afford the salary if they found one.
4) The job never existed (trying to look good to the competition or testing the talent pool), or the requisition was pulled during interviews due to budgetary concerns (so it no longer exists).
5) Expectations on length of job search may be unrealistic. An average job search prior to COVID lasted approximately 23 weeks, and even now, despite increased hiring, is still 21 weeks. Those numbers are direct from the Bureau of Labor Statistics (BLS) A-12 Table. Additionally, current Total Unemployment according to BLS U6 Table is at 12.3% for September 2020 (that is the genuine number looking for work and unemployed, and not just those on unemployment benefits).
Many a client or potential client comes to me expecting a one-month job search, and as you can see, that isn't typical. Putting an irrational "target date" on your job search is a guaranteed recipe for disappointment and creates undue stress.
6) Applying for any and every job that looks good, instead of a focused job search on one to three job types/careers. Determine the one to three careers you truly want and have the skills to pursue. Create a tailored resume and cover letter for each career (tweaking for every application). Stick to them for success.
7) Not dressing appropriately for the interview. Nice blouse, or shirt and tie, and please, put on real pants for video! We haven't moved to a "casual everything environment" and jobseekers are still expected to dress appropriately, whether a video or in-person interview.
8) Poor camera and sound quality or utilizing a questionable background for video interviews. Test your sound and camera quality with a friend prior to that first interview. Also, it should go without saying that pictures of pot leaves, pot plants, political figures or slogans, smarmy or inappropriate sayings, liquor and beer bottles littering the area, too many religious items, Star Wars (sorry collectors) and Barbie items, etc., will ensure you won't be invited back. Keep it simple, keep it professional, and see a good result. Don't forget to look at the camera during the interview, not the screen!
9) Have a nervous "tick or tell" that happens when you are interviewed? Do a mock interview with a friend in HR or use an interview coach. Either party should offer constructive feedback that includes tips to mitigate the issue(s).
10) Offering negative answers to questions, especially when it comes to current or past employers/bosses. Try running your answer by friends who are hiring managers or in HR, to ensure you aren't torpedoing yourself without realizing it.
11) You played the one-page game. Most resumes are actually two, sometimes three pages, depending on the experience. Tell a story with your bullet points, education, adjunct information, etc., of success in your career. Employ the necessary keywords and key phrases throughout your experience and supplemental detail.
12) Your social media is a hot mess. All that info to get rid of in a video background on my #8 applies to your social media. It isn't private, they are checking, and it will cost you the job.
Things you can do to help yourself:
–Remember that your length of job search in no way reflects the value you have or will provide to an organization.
–While your job search may be taking longer than expected, it doesn't mean that you are unemployable. Understanding that it takes several months for most people to get a new job, should give you comfort in knowing you are not alone.
–Stay away from negative friends, family and acquaintances who are judging your job search. The irony of their judgment frequently becomes clear during their next job search. If you can't fully avoid the person, limit your exposure. (See my article "Give Jobseekers Your Support, Not Your Judgment" on LinkedIn.
–You can, when necessary, take a less than desirable job to have income. Do not allow that situation to end your job search. You have merely taken a Stop-Gap Job to meet financial needs, and this does not have to be a permanent relationship. Keep on searching!
Sometimes a job search takes longer than we anticipate or want. Never allow expectations to get in the way of your search, as they create frustrations and impede your progress. New jobs are advertised daily, so don't permit current disappointment to keep you from applying and networking your way to your next job. Never give up, never surrender!
Karen Silins is a multi-certified, award winning resume writer, career, business and personal branding coach working with individuals and small businesses. After graduating with degrees in education and vocal performance, she made her own career transition into the Human Resources realm. Karen left Human Resources to become an entrepreneur and help jobseekers, executives and fellow entrepreneurs achieve their goals. She keeps current regarding trends in the resume writing, coaching, HR, small business and marketing industries by working daily with individual clients on resume development and career coaching, executive/career management coaching, consulting for small businesses in business plan development, marketing, blogging, hiring and overall HR processes, and providing 20-50+ seminars and workshops annually to a variety of organizations in the greater Kansas City area. She can be reached via her website at www.careerandresume.com.