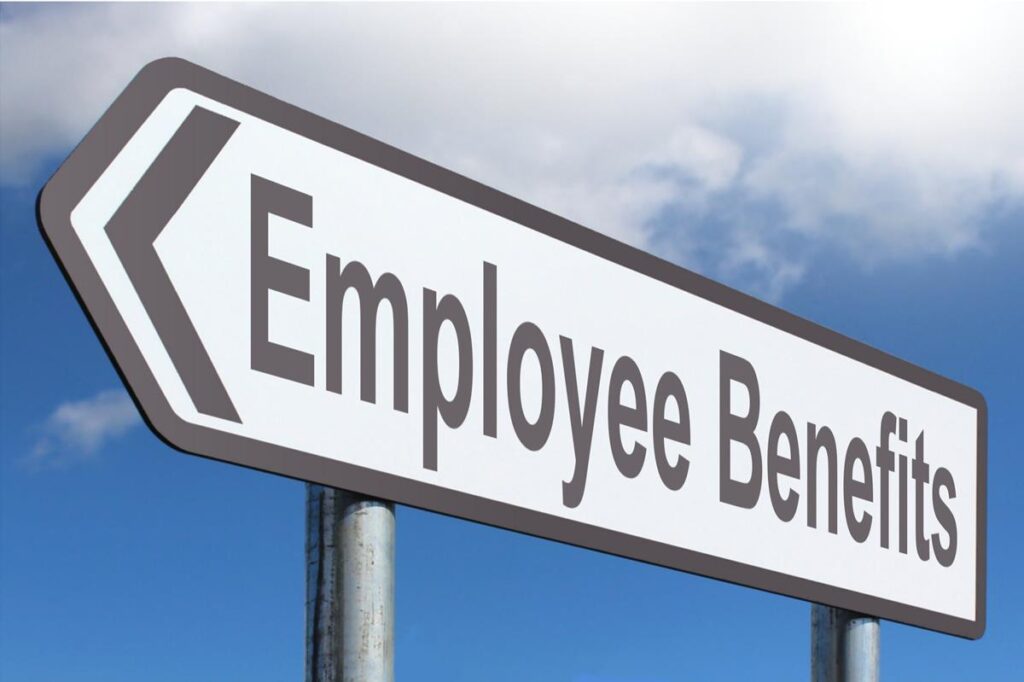 Both Generation Z and Millennial employees are going to change the way business does business, and how employees are viewed in the workplace, and I believe for the good. Despite what is said by supposed experts, Millennial's do not hate capitalism, but hate corrupt capitalism. Daily, in very challenging environments, they are working diligently to change it to a compassionate capitalism model. As they work to make this change, they will desire different benefits that meet their needs, which will enhance the workplace for everyone. Here are some of the benefits they desire:
–Flexible work options (work from home, flexible hours, hybrid work models). With the massive Great Resignation happening, companies need to consider which employees truly need to be in the office, which employees want to be in the office, and which employees don't! Not everyone needs to be in the office, not everyone needs to be hybrid. If their productivity speaks for itself in their work from home effort, let them stay there if that is their desire.
–Unlimited Vacation Days – many companies are going to this model, and discovering that employees do not abuse the policy, and are highly satisfied with the ability to take that occasional "stress relief day" without ramifications. Some companies are now "mandating" at least a couple of weeks of vacation days to be taken to ensure their employees take some time off – I am actually a fan of that practice.
–Separate Sick Time. PTO causes people to come in sick as they see any PTO as vacation time only, and don't want to waste vacation days on sick time. The COVID epidemic has brought home the dangers of this practice, with many companies returning to separate sick and vacation time.
–401K with a good match of 5% or more, with options for traditional or ROTH 401K.
–Spot bonuses for superior (above the norm) work. Should be a real bonus, either monetary (several hundred dollars or more), extra days off, paying for a new certification, or a night out on the town (nice restaurant, movie or show tickets, etc.). This is starting to return to some workplaces, and truly gives employees more impetus to go above and beyond. By the way – those bonuses must be worthwhile, not a coupon for a free small hamburger.
–Wellness Initiatives, inclusive of exercise groups, meditation/mindfulness, health checks with discounts on health insurance for improving or meeting guidelines, cooking classes, mental health counseling, chair massages, and illness-specific health coaching.
–Greater Good Initiatives, encompassing community gardens that feed the homeless and economically challenged, mentoring youth, helping spruce up homes and yards for veterans, elderly, disabled and low-income homeowners, community-based volunteer opportunities, recycling and other green initiatives. All corporate/organization sponsored.
–Quality Training and Development, not just webcasts. Professional development options should include onsite company training in classroom setting (both internal and external coursework), interactive webinars, small group tele-training, microlearning, professional conferences with breakout sessions, and external (paid-for) training opportunities. Not receiving ongoing training, or the time to attend training, is a huge complaint among Millennial employees. We are watching the 40 and under set leave those companies not offering better training choices.
–Help with Student Loans or avoidance of those loans with College Tuition Assistance. I understand that those having paid their own way through college have difficulty understanding this one and feel it might be unfair. However, the cost of a college education today is out of control, but I don't believe it should be free, as so as many university/college programs "sell" students on pointless degrees. Many of these degrees cannot be "used" in the workplace, or are seen as frivolous, and keep countless graduates from getting a real job upon graduation. Students can easily wind up $50,000-$100,000 in debt very quickly. Students aren't looking for free college, what they want are reasonable costs, help with the costs without incurring incredible debt, and most importantly: degrees that can help them get a good job.
–Memberships to related Professional Associations (which often have additional professional development options), fitness facilities, Costco or Sam's Club, and Amazon Prime, to name a few…
–Free Food at Work, especially when requiring employees to work overtime. This will be particularly impactful for employees who must work onsite. However, there are companies, when their employees who work from home are required to do extensive overtime, have food delivered to their staff.
–Discount insurance options. This is above and beyond health-related insurance, and can encompass pet insurance, disability insurance, long-term care insurance, and traditional home and auto insurance. Many of the above options aren't even a cost to the company, and only necessitate a quick email reminder a few times a year to the employees and mention during new employee orientation. These offers can really help those pinching pennies or looking to save more income.
–Mentors! Help your employees improve their work and move laterally and vertically throughout the company by providing mentors to help them along the way. Knowledge sharing benefits everyone, including company, employees, and clients.
–Pets can come to work. Companies that have successful programs in this realm typically allow only dogs, sometimes cats, but there are organizations that allow any type of pet. Whether having a "pet of the week" or anyone who wants to bring pets, the positives of pets in the workplace cannot be underestimated in dealing with stress, depression, anxiety, and in engaging employees. Companion animals can be relegated to certain areas to help those with allergies avoid contact.
–Help with Child or Pet Daycare. I also believe that ultimately Elder Care will come into play with larger companies. It doesn't matter whether you have children or pets needing daycare – it is EXPENSIVE. The organizations providing this care aren't charging ridiculous pricing, but instead have a ton of costs based on governmental adherence, employees, facilities, insurance, etc., and in general charge quite fairly. Any help a company can provide, helps the employee and their family by reducing financial stress and alleviating worry during work hours.
–Onsite Medical Staff, Childcare, Elder Care or Petcare, and Concierge Services. Need a gift purchased or a package mailed, feeling a bit sick but not sure if it is just your allergies or an actual illness, or want to have your child, parent or pet nearby to visit during lunch? Companies that offer these services reap a number of benefits, including less days lost due to illness (people won't be spreading their sick germs everywhere), and increased productivity and employee satisfaction.
–Social time. Companies should be encouraging a workplace community, particularly with so much remote work. From Thursday doughnut and bagel mornings with employees having time to chat and get to know each other, to offering company outings, each connection made makes a difference in employee satisfaction and mental health. The event planning options can include the local zoo, water and amusement parks, holiday-related office parties, and, as COVID wanes, "internal clubs and activities" like choirs, bands, crafts groups, robot building, r/c cars and drones, book clubs, public speaking training, and exercise classes. The majority of clubs and in-office events can also be virtual. Help your employees feel more connected and engaged while also creating enhanced social interactions.
–Other unique benefits consist of spa services (beyond the chair massage), home cleaning services, laundry service, adoption assistance, legal assistance, life coaching, free paid time off for volunteering (from one day to six days annually), travel stipends, nap rooms (for a 20-30 minute snooze), game rooms onsite, pool onsite, office overlap zones for employees to chill out (think couches and easy chairs), and free public transportation.
Yes, some of these benefits result in costs to the company, but the ROI is huge. From enhanced employee retention and better satisfaction scores, to becoming one of the "companies of choice for employees" or a place where most new employees come from staff referrals nearly exclusively (a money saver), there are big advantages for the organization.
When your employees stay, you save money – LOTS of money! Each new employee costs from $15,000 to $50,000 or more to hire, or at least 38% of their annual income. Don't take my word for it – here's some info from Investopedia (culled from numerous sources), and this is after the hire:
Roughly the first month: After training is completed, new employees are functioning at about 25% productivity, which means that the cost of lost productivity is 75% of the employee's salary.
Weeks 5 through 12: The level goes up to 50% productivity, with corresponding cost of 50% of the employee's salary.
Weeks 13 through 20: In this timeframe, the employee usually reaches a productivity rate of up to 75%, with the cost being 25% of the employee's salary.
Around the five-month mark: Companies can expect a new hire to reach full productivity.
That is if all goes well – as it often takes six months or more to see full productivity and ROI.
Their sources included findings from McKinsey and Company, Society for Human Resource Management, ERE Media, Boston Business Journal, and Training Magazine.
The cost to write the description and place the ad, go through all the interviews, do background and reference checks, drug testing, make a decision, negotiations on salary, providing the job offer/employment contract, finalizing the paperwork, orientation, onboarding, and fully training, is all quite pricey. Wouldn't you rather keep your great employees? Furthermore, employee referrals mean less advertising, and generally current employees won't recommend someone that is a mediocre worker, as it reflects poorly on them.
Offer some standout benefits, treat your employees like the valuable individual's they are, and see candidates line up to apply for your company, productivity rates climb, employee engagement soar, and retention rates skyrocket. All of which can be measured!!! Isn't that worth the "price of admission" Corporate America?
Karen Silins is a multi-certified, award winning resume writer, career, business and personal branding coach working with individuals and small businesses. After graduating with degrees in education and vocal performance, she made her own career transition into the Human Resources realm. Karen left Human Resources to become an entrepreneur and help jobseekers, executives and fellow entrepreneurs achieve their goals. She keeps current regarding trends in the resume writing, coaching, HR, small business and marketing industries by working daily with individual clients on resume development and career coaching, executive/career management coaching, consulting for small businesses in business plan development, marketing, blogging, hiring and overall HR processes, and providing seminars and workshops annually to a variety of organizations in the greater Kansas City area. She can be reached via her website at www.careerandresume.com.